How to improve your Google ranking with some simple steps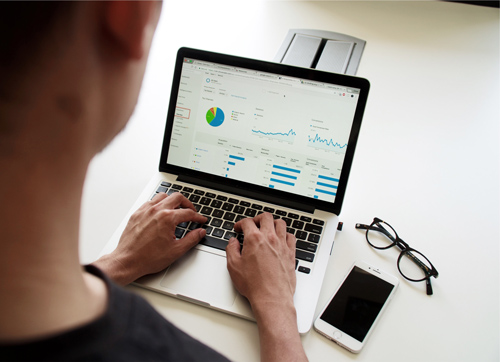 If you've recently been monitoring your website's Google ranking and feel it's just not performing as well as you would like then there are some simple checks that can be carried out to help identify where improvements could be made. Let's look at this in a little more detail.
Ensure page titles are relevant and include keywords
Page titles are short descriptions of a webpage and it's what appears both inside the tab of the browser window and also in the search engine results page. It's considered an important part of your overall search engine strategy as it not only helps Google identify what content is contained within the page but also acts as a call to action for users. It's important to include keywords about your page's products and services within these titles and that they don't exceed more than 50-60 characters in length. For best results you should look to structure page titles in the following format 'Primary keyword | Secondary keyword | Company name' and ensure each page title differs from page to page.
Create an enticing page description
Whilst page descriptions are no longer considered a key factor in determining a website's search engine ranking, they are still important for enticing users to click through to your website. Page descriptions should normally be kept to 155 characters in length and include call to actions and keywords. Similar to page titles, each page description should also be unique and must match the content of the page it is describing.
Check your websites page speed for FREE using Goggle's page speed checker
Ensuring your website loads quickly not only helps deter users from looking elsewhere for a similar product or service, but it also acts as a ranking factor with Google. Websites that are slow to load are deemed to deliver a less user friendly experience and are therefore penalised. The performance of the server that your site is hosted on will, of course, play a part - however, from experience, we know it's mostly down to how the website has been constructed which helps overall speed. For example; are the HTML and CSS minified? Are all your images delivered via source set so that the browser has a range of image sizes to choose from depending on the device being used? Are your script tags within the footer and not the header? If your website has been built using a drag and drop page builder such as Elementor then it's worth understanding this route can often cause code 'bloat' meaning the overall structure and hierarchy is larger than it probably needs to be.
You can check out the page speed on each of the pages on your website by visiting https://pagespeed.web.dev/
Use internal linking from one page to another
Internal links are links that go from one page of your website to another and help Google find, index, and gain a better understanding of all pages throughout the site. It's recommended that you use descriptive keywords inside any internal links to help give a breakdown which the source page is trying to target. Although used inside the main website's navigation, they are also commonly used within the content of the main pages and aid users in more easily navigating the site.
Make sure content is relevant and geared towards keywords/search terms
Content is king in the eyes of Google and the more relevant, unique copy you have about a particular product or service the more Google will recognise your site as an authoritative source. It's important to remember that whichever keywords and search terms you would like to be found for, they are not only included in the page copy but spoken of in a natural manner and are simply not repeated for the sake of it. If you have all your products and services on a single page, you may find it better for search engine ranking if each has its own page.
If your website is powered by a content management system such as Wordpress, then this is a fairly straightforward process to review. If your website is a static build changes can also be made using your website's FTP details.
Reviewing client websites is nothing new for us, and through many years of experience, we are able to quickly identify where improvements can be made. If you'd like a review of your website please feel free to get in touch.
Back to blog